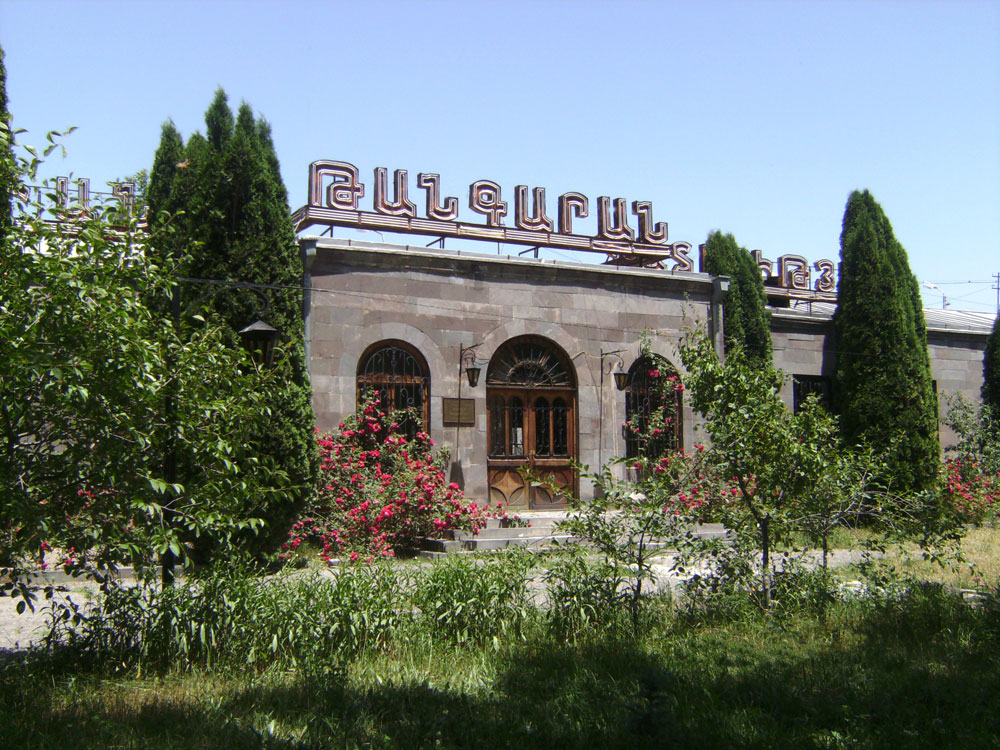 Central Entrance of the Museum
Sisian History Museum is located in Sisian, which at the same time is the center of homonymic region in Syunik marz, R.A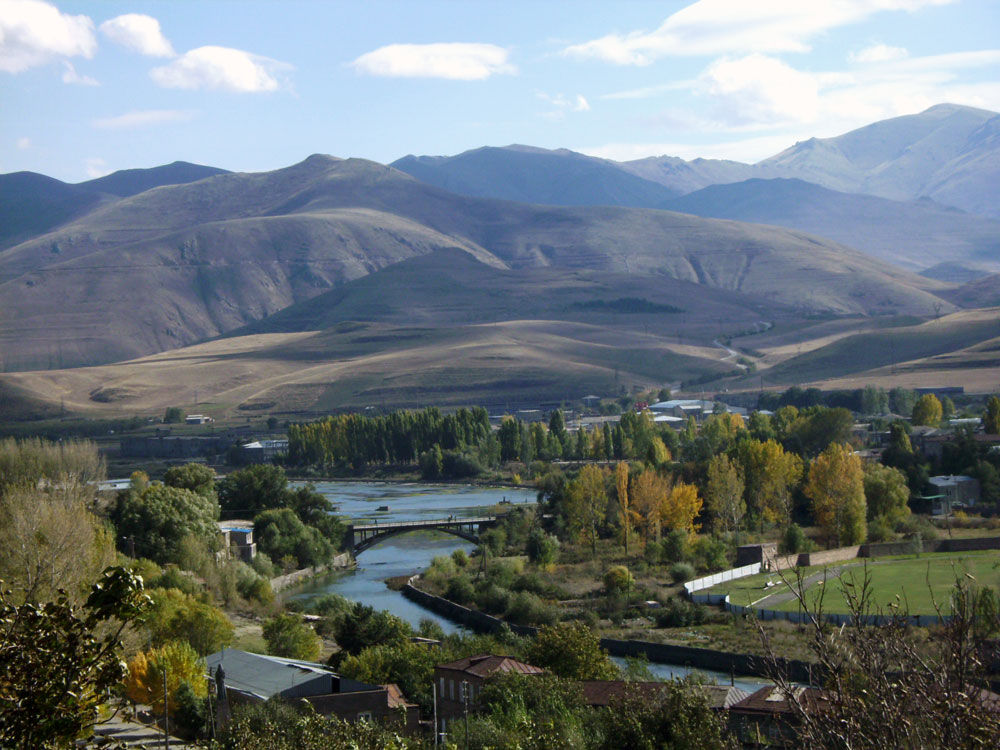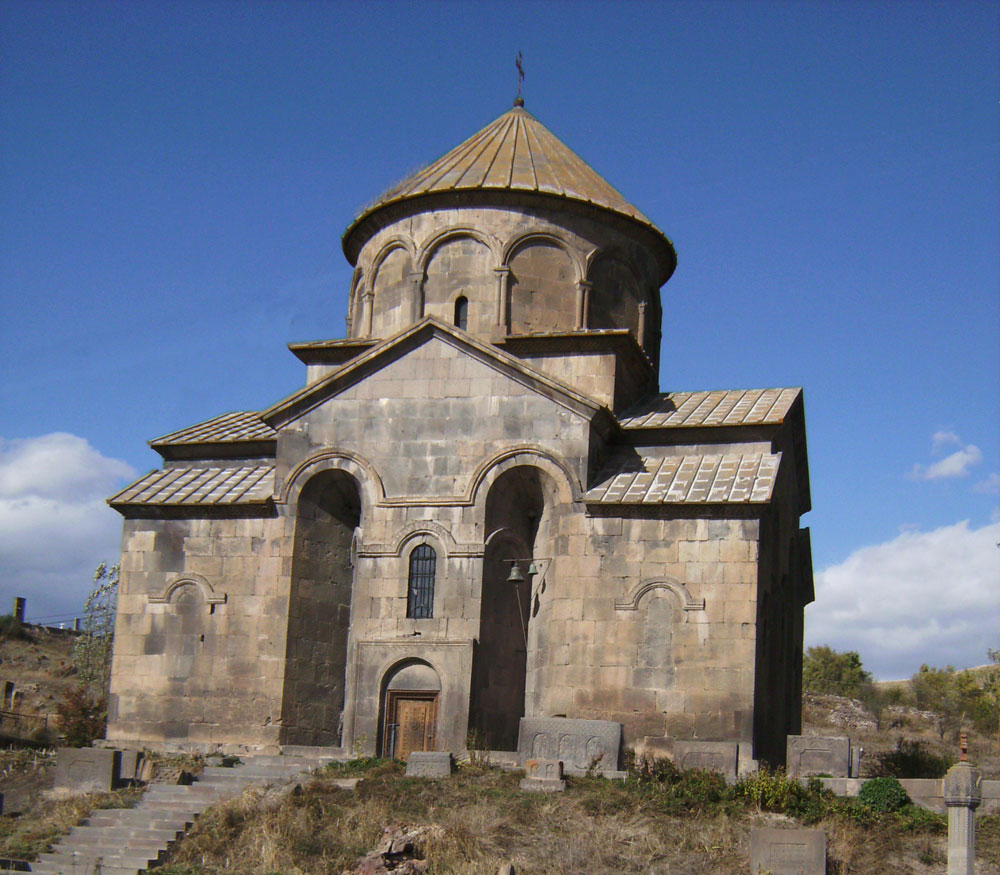 Sisian, a city on the banks of Vorotan Saint Grigor Lusavorich temple of Sisian, 6th century
Archeological material found in inhabited neighborhoods of Sisian allows us to date the settlement back at least mid Bronze Age. St. Grigor Lusavorich (Gregory the Illuminator) church, which is a 6th century undamaged structure, rules over the city of our days. There are 16 500 inhabitants in the city.
Sisian History Museum is called after Nikoghayos Adontc, prominent Armenian historian, byzantinologist, from Brnakot village of Sisian by origin.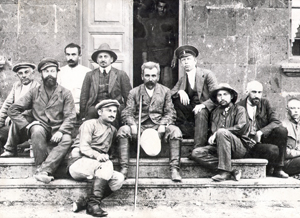 N. Adontc /upper row, second from the left/ member of archeological party of excavations in Ani, 1912
The Museum was founded in 1989 as a branch of History Museum of Armenia, and in 1993 it got an independent status. In 1997, the first exhibition was opened with the own exhibits of the Museum. The building of the museum was constructed in 1937, and was fully reconstructed in 1988. Museum funds include exhibits presenting exceptionally Sisian region.
Museum operates in the structure of the Ministry of Culture of RA, and is considered one of the best museums operating in the regions.