Events
,,Bread Holiday,, will start in August 31 at 12 o'clock. Welcome Sisian to take part in holiday.
In 2010 two booklets were published: "Qaradaran" (Stone Repository) and "Carpets and Needlework". There are around 70 photos and Armenian and English texts in them.
On the occasion of "Bread Party", a postcard with folk ditties was printed.
We invite you to our traditional annual events: Adontc Days (first half of March), Night of Museum (Second half of May), and "Bread Party" (first half of September).
1. Adontc Days for schoolchildren and youth - March
Members of Young Historians' Club in Zoraqar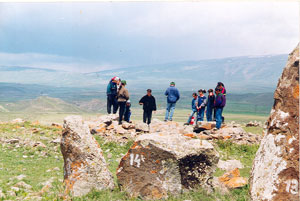 2. Night of Museum - May

Night in Sisian Museum: (from the left) L Sahakyan, poet /Goris/, A. Tsatryan /President of Syunik branch of the Writers' Union of Armenia/, Ts. Petrosyan /Director of Sisian Museum/, Sh. Davtyan /President of "Hamo Sahyan" Scientific Cultural Center/, Zhirayr Martirosyan /President of Syunik branch of Artists' Union of Armenia/.
Night visit…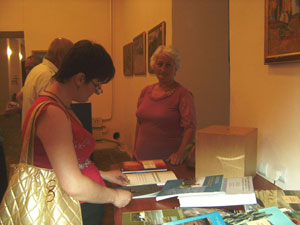 3. "Bread Party"
a/ celebration on front of the museum b/ ritual meal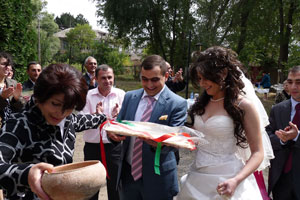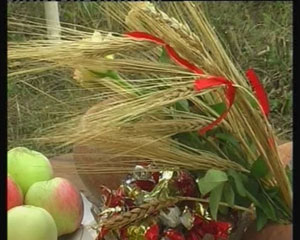 Other events were organized in 2010:
Adontc Days in Brnakot, Sisian, in his village of origin.

"Night of Museum": paintings of Zh. Martirosyan and S. Khachatryan were presented.

Exhibition-event was organized devoted to the 135th anniversary of Av. Isahakyan; exhibits were brought from House Museum after Av. Isahakyan and Exhibition Center.

Traditional "Bread Party" was organized in September with a new exhibition.